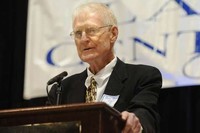 Billy Allen Joiner, born June 7, 1931 in Montgomery, Alabama, went to be with the Lord on February 1, 2015. He was preceded in death by his parents: George and Ruth Hill Joiner.
Mr. Joiner graduated from Sidney Lanier in 1949. He was MVP of AHSAA Basketball State Tournament for the State Champion Poets. He attended Troy State where he played football, basketball and baseball; was a coach at Walton County High School from 1953 to 1960; coached at Sidney Lanier High School from 1961 to 1973; coached four basketball State Championships and two runner-ups. He was head football coach and athletic director from 1969 to 1973.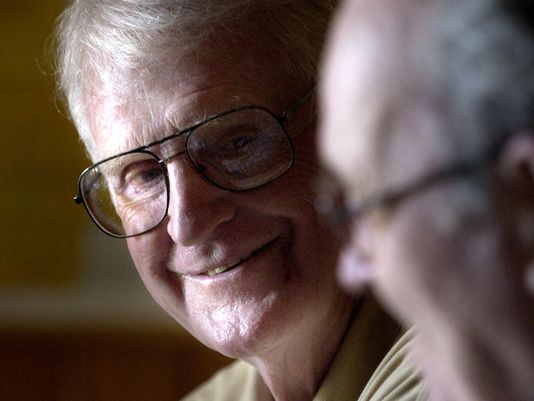 He started Olympia Sporting Goods in 1973 and built it into a successful family business which eventually became a successful team sales business. Mr. Joiner was a faithful supporter of Children's Harbor and Church in the Pines at Lake Martin, Alabama.
He is survived by his wife of 63 years, Joyce J. Joiner, of Pike Road, Alabama and Lake Martin, Alabama; his son: Allen Joiner and wife, Jill, Pike Road, Alabama; his daughter: Leslie Joiner Bishop, and husband, Mark, Pike Road, Alabama; two grandchildren: Alan Bishop, and wife, Brooke, Montgomery, Alabama; Brandt Bishop, Pike Road, Alabama; one great-grandchild: Kate Bishop.
Visitation will be at Leak Memory Chapel on Wednesday, February 4, 2015 from 5:00 until 7:00opm. A chapel service will be held at Leak Memory Chapel on Thursday, February 5, 2015 at 2:00 PM with Jim Ray officiating. Burial will be in Greenwood Cemetery.
Pallbearers will be John Shaw, Johnny Robinson, Charles Jinwright, William Roland, George "Snoozie" Jones, Phillip Young, Slade Rhodes and Ricky Jones.
In lieu of flowers, memorials may be made to:
Children's Harbor
1 Our Children's Highway
Alexander City AL 35010-8620
Former Players Remember Lanier Legend Coach Bill Joiner
Published in the Montgomery Advertiser from February 3-4, 2015