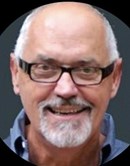 Robert Maull Howe, III died peacefully May 24, 2018, after a courageous battle with cancer. His wife and children were by his side. He was born on September 21, 1946, to the late Anne Krebs Howe and Robert Maull Howe, Jr. of Tuskegee, Alabama. and Montgomery, Alabama. He was a graduate of Sidney Lanier High School, Birmingham Southern College (BA) and Auburn University (MA). He was a long-time resident of Dallas, Texas.
He spent his career in technology and education and held numerous executive level positions with Dell, AT&T, CompUSA and UnitedOnline!, Inc (formerly IceWeb). Most recently, he served as Director of District Affairs for Newman International Academy, however, his favorite titles were that of husband, father, grandfather, and friend.
He is survived by his wife Anita Tweedie Howe; daughters Katharyn Howe (Charles) DeVille and Elizabeth Anne Howe; sons Robert Maull Howe, IV and Joshua David (Samatha) Howe; his granddaughter Jacqueline DeVille; his sister Ruth Howe (Will) Liddell and numerous nieces and nephews. He was preceded in death by his sister Kathleen Howe Holdridge.
A memorial service will be held at the Hepzibah Newman Event Center, Dallas, Texas, on Friday, June 8, 2018, at 10:00 am. Interment in the Tuskegee City Cemetery, Tuskegee, Alabama, will follow at a later date.
In lieu of flowers, the family asks donations to:

Newman International Academy.
Published in the Montgomery Advertiser on May 27, 2018