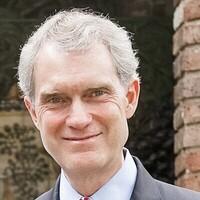 Loy Alonzo Singleton III, age 75, of Tuscaloosa, Al, passed away on Friday, January 7, 2022, at his residence. A memorial service will be held on Friday, January 28, 2022, at 10:30 a.m. at St. Francis Catholic Church with a visitation 1 hour prior to the service.
He is preceded in death by his parents' Colonel (USAF Retired) Loy Alonzo Singleton, Jr. and Regina Rosko Singleton.
He is survived by his wife, Sandra "Sandy" Sours Singleton; daughters, Sarah Bennett (Keith) of Baton Rouge, LA, Christine Falls (Keith) of Northport, AL; brother, Doug Singleton (Toni) of Petaluma, CA; grandchildren, Tanner and Mary Ruth Bennett, Brittany Hall (Brandon), Hannah Grace Fishbaugh, Dylan, Kierstin, Caroline and Sammie Falls.
Loy Singleton was a traveling man:
Loy was born in New York City on June 24, 1946. Colonel Singleton was in the USAF with assignments to Hawaii and Virginia before moving to Montgomery, AL. College took Loy to Austin, TX. The USAF took him to Webb AFB, Big Spring, TX, Castle AFB, Merced, CA, Dyess AFB, Abilene, TX, Anderson AFB, Guam, and Utapo RTNB, Thailand. After graduate school in Texas, Loy's academic career took him to the University of North Carolina at Chapel Hill (1979-1989) and the University of Alabama (1989-2013.) Personal and professional trips consisted of European and US sites. Rome and Paris were much enjoyed and frequent destinations.
Loy Singleton was a life-long learner:
Loy graduated from Montgomery's Sidney Lanier High School in 1964. Most of his friends were choosing Auburn or Alabama, but Loy chose his father's alma mater, The University of Texas at Austin. Loy graduated from Texas in May of 1969 with a Bachelor of Arts in English and French and the rank of Second Lieutenant in the USAF. Learning to fly jet airplanes meant flight school at Webb AFB in Big Spring, TX, graduating with pilot wings in September 1970. Assigned to learn to fly the 8-engine B-52, Loy went to Castle AFB, Merced, CA. Once his AF commitment was complete, Loy moved back to Austin, TX. At Texas, he earned a Master's in Journalism and a Ph.D. in Communication Research. He put all this learning to good use at UNC-CH and UA-Tuscaloosa. His innate curiosity leads to a life full of everyday learning. He enjoyed researching media law and regulation, which were the subjects of his books and articles. He was a reader of and listener to every subject imaginable. He was curious and revered learning, encouraging others to respect information and the benefits it brings.
Loy Singleton was a teacher and mentor:
As an Associate Professor at UNC and UA Professor/Chairman of the Telecommunications and Film Department, Loy took the role of teacher seriously. He studied teaching strategies. His teaching approach was student-centered. Loy considered it an honor to work with the students in his classes. He taught broadcast journalism while in graduate school in Texas and as a professor at UNC. He developed and directed a residential broadcast news summer camp for North Carolina high school students. This affinity for mentoring high school students continued for several years at UA during his involvement with the Alabama Scholastic Press Association's Multicultural Journalism Program. Mentoring and advising graduate students while they pursued their academic interests was a joy for Loy. He was proud of their accomplishments and delighted in following their professional careers. As Dean of the College of Communication and Information Sciences (2006-2013,) his teaching opportunities were limited by his administrative responsibilities. However, he was able to conduct a seminar for graduate students designed to examine their areas of scholarship, helping him determine how he could help them be successful.
Loy Singleton was a family man:
Loy and Sandy met in their 5th-grade class at Morningview Elementary School in Montgomery, AL. Sandy's father was also in the Air Force. She moved away after the 5th-grade year. They met again as sophomores at the University of Texas at Austin. Loy lived next door to one of Sandy's friends. Sandy produced their 5th-grade class picture, which generated some laughs and led to several dates. They met again in the spring of 1969, right before graduation, on a blind date arranged by mutual friends! This time the relationship endured. Sandy used a fishing metaphor to describe their three years together before their wedding: "I set the hook, played the line, and finally caught the prize!!" Loy and Sandy were married 49 years on October 14, 2021. Loy was a wonderful father to his girls, Sarah and Christine. He enjoyed them immensely! He consoled them when necessary. He applauded their successes. He was their biggest fan! He was patient, kind, compassionate, fun, joyful, and loving. Loy doted on his grandchildren. He was constantly delighted by their different personalities and talents. He cherished his experiences with each one of them.
The extended family was important, too. In addition to the three brothers and one sister he got when he married Sandy, he welcomed everyone into his family. He developed strong relationships with members of his church family. Professional friends became personal friends. He loved life and was beholden to his family, close and extended, for providing him with such a joy-filled life.
Loy was a man of faith:
Loy's love of learning included his faith. While a student at Texas, he participated in classes at the Newman Center. Classes taught through the Newman Center at UNC enlightened him about his faith. In Tuscaloosa, he was a member of St. Francis of Assisi University Parish. He shared faith learning lessons with a Renew group which continues to this day. Learning about and sharing your faith with such spirit-filled friends was considered such a gift by Loy. The pilgrimage Loy and Sandy took to Italy in 2018 was a highlight in his faith journey. He gained spiritual benefit from the sights and experiences. However, the fellow pilgrims' sharing of their faith allowed Loy to learn even more about what it means to follow Christ and to see God everywhere and in everyone.
Loy Singleton was a traveler, a life-long learner, a teacher and mentor, a family man, and a faith-filled man. Loy Singleton was a fine man!
In lieu of flowers, the family requests memorial donations in his name to Hospice of West Alabama or the West Alabama Food Bank.
https://www.tuscaloosamemorial.com/obituary/loy-singleton-iii