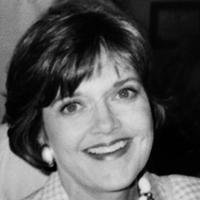 Phyllis Young Cordell of Gadsden, Alabama died Monday, March 23, 2015. She is survived by her beloved husband of 37 years, Ernest Dewey Cordell.
She was predeceased by her parents Martin Wallace Young and Minnie Baker Young of Montgomery and survived by her brother Martin Conner Young and his wife Linda, her niece Amelia Callen Henretty and nephew Wallace Lamar Young.
Phyllis was born January 9, 1951 in Montgomery where she graduated from Sidney Lanier High School. At Auburn University, she was a member of Alpha Gamma Delta sorority and remained active in its alumni association. After graduating, she taught home economics at St. James School in Montgomery.
In 1976 Phyllis began working for Southern Progress Corporation in the Southern Living Cooking School. Over the next 14 years Phyllis conducted cooking schools through the South, not only sharing her exceptional culinary skills, but also charming audiences with her wit and gracious demeanor. In Gadsden, she was a member of the Cultural Arts League, the Antiquarian Society and the Thursday Study Club.
Phyllis was a member of the Methodist Church until 1995 when she joined the Episcopal Church of the Holy Comforter. She taught Sunday School, worked with the Hospitality Committee and faithfully attended services.
The family expresses sincere gratitude to Phyllis's special caregivers Christa Hedrick, Cacharel Williams, Samantha Blevins and the entire staff at Gadsden Health and Rehabilitation Center.
A memorial service will be held Saturday, March 28, 2015 at 1:30 p.m. at the Episcopal Church of the Holy Comforter, 156 South 9th Street in Gadsden. There will be a reception immediately following the service.
In lieu of flowers, memorials may be made to the church.
Published in The Gadsden Times on Mar. 25, 2015.
---
Phyllis' cousin Philip Baker Young first notified us early on March 24.
"A great cousin, friend and person. Graduated from Auburn and first taught at St.James in Montgomery. Moved to Birmingham and had a successful career with Southern Living Magazine. Married a great guy in Dee Cordell and moved to Gasden. Funeral Saturday March 28th at 1:30 pm at the Church of Holy Comforter in Gadsden."
Deceased Poet: Phyllis Young Cordell 1969
Date Of Birth: 01-19-1951
Date Deceased: 03-23-2015
Age at Death: 64
Cause of Death:
Poet City: Gadsden
Poet State: AL
Poet Country: USA
Was a Veteran: No
Survived By: Dee Cordell, husband and brother, Marty.