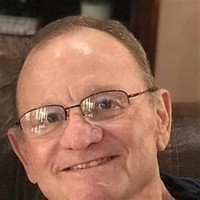 Frank Vickery, age 66, passed away peacefully at his home in Auburn, Alabama on February 5, 2018. He was preceded in death by his mother, Millie Smith and his brother, Larry Vickery.
Frank is survived by his wife, Shelia Keel Vickery; his children - Donna Johnson (Dennis), Lisa Vickery, Jessica Lassiter (Russ); and his grandchildren - David Johnson, Adalyn Lassiter, Bentley Lassiter; his cousin, Chip McEwen (Kristie).
Frank served the State of Alabama for 25 years with the Board of Pardons and Paroles. He then served the District Attorney of the 15th Judicial Court of Alabama, Ellen Brooks, for 12 years as the Director of Special Services.
Frank served in the United States Army for 20 years. He was a Berlin Tanker 1971-1974 with the 40th Armour Division. During Operation Desert Shield and Desert Storm, Frank served as a military police officer in Iraq with the 214th Military Police Command out of Alexander City. During Operation Noble Eagle and Iraqi Freedom, he was with the 1156th MP CID Division and provided Protective Services for the Vice Chairman of the Joint Chiefs of Staff and the Secretary of the Army.
After retirement, Frank enjoyed, spending time with his family, volunteering at East Alabama Medical Center and Cornerstone Church. Although a lifelong Alabama Fan, Frank became an Auburn Softball season ticket holder shortly after moving to Auburn.
Visitation will be held Wednesday, February 7, 2018, at Cornerstone Church beginning at 5:30 p.m. until 7:30 p.m. The funeral service will be held 2:00 p.m. Thursday, February 8, 2018, at Cornerstone Church in Auburn. Pastor Rusty Hutson will be officiating. Burial with military honors will follow in Town Creek Cemetery.
In lieu of flowers, the family requested donations to:

Cornerstone Church in Memory of FrankVickery