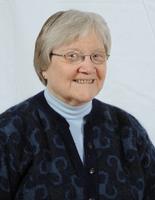 Peterborough, NH - Dr. Carolyn Saari, 76, of Peterborough, New Hampshire, passed peacefully on September 1, 2016, at Catholic Medical Center in Manchester, New Hampshire, after a period of failing health.
Carolyn was born in New Jersey on October 30, 1939, the daughter of John Saari and Ina (Bain) Saari. She grew up in Montgomery, Alabama where she graduated from Robert E. Lee High School.
A lifelong learner, Dr. Saari was an accomplished scholar, a seasoned educator and a gifted practitioner in the field of social work. She received her bachelor's degree from Vassar College, her master's degree in social work from Simmons College, and her doctorate of philosophy from Smith College.
Dr. Saari was honored as a Distinguished Practitioner by the National Academy of Practice in Social Work. She was also a member of the Council on Social Work Education, the National Association of Social Workers and the Illinois Society for Clinical Social Work. She has served as a consultant to various mental health centers and social service agencies.
Dr. Saari conducted workshops in the areas of clinical diagnosis and treatment, the creation of meaning in social work practice, and supervision. She also served as the Clinical Coordinator for the Program of Advanced Studies at Smith College School for Social Work and as an Assistant Professor of School Work in Psychiatry at Yale University School of Medicine. She taught as a visiting instructor in the doctoral program at the Institute for Clinical Social Work in Chicago.
In 2003, she was named Professor Emerita in the School of Social Work at Loyola University Chicago, a result of her 22 years of distinguished service as a professor, dissertation advisor, and director of the doctoral program at the school. In addition, she authored three highly regarded books about the process of Clinical Social Work Treatment, the Social Work Person and Environment Configuration, along with numerous papers in clinical social work journals. Dr. Saari was the Editor of the Clinical Social Work Journal for 11 years, a position she maintained into early retirement.
Following her retirement in 2003, Dr. Saari relocated to New Hampshire where she worked tirelessly as a volunteer for many organizations. She was proud to contribute her time and energy with Monadnock at Home and in the library of the MacDowell Colony in Peterborough, NH. She was also an active member of the Peterborough Unitarian Universalist Church. She was a strong advocate for social justice and was active in local politics. Dr. Saari enjoyed writing, baseball, and all kinds of digital gadgets.
Dr. Saari is survived by a brother, John, of Rhinelander, Wisconsin, many close cousins and her beloved dog, Moxie. She is predeceased by her parents; John and Ina Saari.
A memorial service in celebration of her life will be held on Saturday, September 17th at 12:00 pm at the Peterborough Unitarian Universalist Church, 25 Main Street, Peterborough, NH, with a reception for friends and family to follow. A private burial will be held at the family plot in Fitzwilliam, NH.
Carolyn lived her life with no regrets and was blessed to have lived a life enriched by so many cherished personal and professional relationships.

In lieu of flowers, expressions of compassion may be made in Carolyn's name to
Jellison Funeral Home and Cremation Services is assisting the family with arrangements. To view an online obituary, or to leave the family a condolence, please visit www.jellisonfuneralhome.com