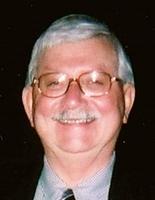 John W. Saari, age 81, of Rhinelander, died on November 30, 2018, at the Ascension St. Mary's Hospital in Rhinelander, after a short battle with cancer. He was born on October 12, 1937, in Jersey City, NJ to John Saari Sr. and Ina (Bain) Saari.
John graduated from Sidney Lanier High School in Montgomery, Alabama in 1955. He attended Duke University and the University of North Carolina at Chapel Hill before graduating from Chicago-Kent College of Law at Illinois Institute of Technology in 1972.
Prior to law school, John served in US Army Security Agency from 1958 to 1961 serving part of that time in Germany. He practiced law in Chicago and Rhinelander and was active in the Rhinelander Chamber of Commerce. After his retirement from his legal practice, John was a volunteer at St. Mary's Hospital and a docent at the Rhinelander Historical Society. He was also a longtime member of the Rhinelander Country Club and an avid Green Bay Packer and Chicago Cubs fan.
John married the former Marjorie Palm on November 16, 1973, in Chicago, Illinois and they enjoyed 45 years of marriage. He is survived by his wife Marjorie, nieces, nephews, other family members, and many friends. He was preceded in death by his parents and his sister Carolyn Saari.
A memorial service for John will be held on Wednesday, December 12, 2018, at 11:00 AM, at the Carlson Funeral Home with Reverend Richard Krummel officiating. Visitation will be from 9:00 AM to 11:00 AM on Wednesday, December 12, 2018, also at the Carlson Funeral Home.
You may leave your private condolences for John's family at www.carlsonfh.com.
The Carlson Funeral Home (715-369-1414) is serving the Saari family.