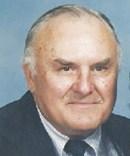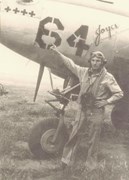 IN LOVING MEMORY OF ONE OF AMERICA'S ACE FIGHTER PILOTS OF WWII.
Cleveland Jackson "Jack" Tatum of Dallas, Texas was born December 6, 1923, in Montgomery, Alabama and passed away July 11, 2018. He is preceded in death by his loving wife, Dorothy and his daughter, Joanne Malone.
Jack left Lanier High school in Montgomery, Alabama in 1942 during his senior year to join the Army Air Corp as an aircraft mechanic. As a cadet, he was awarded the Gold Star Merritt Award, earned his wings and 1st Lieutenant officer commission in 1943. Jack was assigned to the 12th Air Force in North Africa and the 15th Air Force in Southern Italy.
In the 37th Squadron as the 14th Group Flight Squadron Leader flying the Lockheed P-38 fighter, he achieved ACE pilot status with 7 air victories. Jack was promoted to 2nd Lieutenant and decorated with the European-African-Middle Eastern Theatre campaign unit badge with three Bronze Stars, Distinguished Flying Cross, Combat Air Medal with eleven Oak Leaf Clusters, and the Certificate of Valor in air combat for completing 50 missions over enemy territory.
Upon his return to the States, he was promoted to Captain and assigned to Edwards Air Force Base, California as an Engineering Officer and test pilot until 1945. Upon leaving the service, Jack attended Auburn University where he met his lovely wife, Dorothy McWilliams. He was later recalled into the Korean War and continued to serve in the Air Force Reserves at Eglin Air Force Base, Florida until 1958. Jack continued to own and fly airplanes throughout his private life and in business.
Jack is survived by his children, John Gregory Tatum and wife, Margaret, Carol Beth Mitchell and husband, Rodney, Mark Jackson Tatum and wife Teresa; his grandchildren, Jennifer, Allison, Catherine, Sean, Lauren, Matthew, Mallory, Miles, Kyle, and Kelsey; seven great-grandchildren.
The family will receive friends from 6:00 pm to 8:00 pm on Saturday, July 14, 2018, at Restland Funeral Home. Services will be 3:00 pm, Sunday, July 15, 2018, at Restland Wildwood Chapel. Reception to immediately follow services at Restland.
Published in Dallas Morning News from July 14 to July 15, 2018