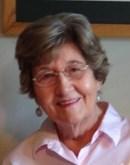 Betty Ann Britton Norris, 91, of Montgomery, passed away August 7, 2019. She was preceded in death by her parents, Bill and Bessie Britton; brothers, Bud and Jerry; grandson, Britton Norris, and daughter in law, Tina Norris.
She is survived by her husband, Tom Norris; children, Lee Norris (Hilary), Richard Norris and Libby Norris; and grandchildren, Paul Norris, Chris Norris (Rachel) and Craig Norris.
Betty went to Forest Ave Elementary School, Cloverdale Jr. High School and Lanier High School, graduating with the class of 1947. She continued to stay in touch with many of those friends throughout her life. After high school, she attended the University of Alabama where she met Tom Norris. They were married in 1954 and would have celebrated their 65th wedding anniversary on August 21.
She attended the First United Methodist Church her whole life. She was involved in the choir and the youth group as a teenager. As an adult, she was involved in numerous Bible studies, the Prayer Ministry, the Stephen ministry and her favorite part of the church, her Sunday school class, the Joy Class. She was also on the board of Sav-A-Life and a leader in Bible Study Fellowship studies.
A visitation for Betty will be Friday, August 9, 2019, at 4-6 pm at First United Methodist Church, Montgomery. A memorial service will be held Saturday, August 10, 2019, at 10:00 am at First United Methodist Church Montgomery. A private family burial will be held Friday in Greenwood Cemetery.
In lieu of flowers, donations may be made to First United Methodist Church or First Choice Women's Medical Center (formerly Sav-A-Life).
Published in the Montgomery Advertiser on Aug. 9, 2019