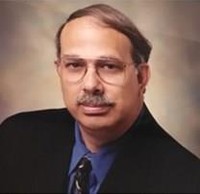 Lynn A. Gowan, 65, of Montgomery, passed away on March 1, 2018.
He is survived by his wife of 41 years, Lee Gowan; two daughters, Alicia Schneider (Eric), Erin Sloan (James); four grandchildren, Addison Schneider, Evan Schneider, Brooks Sloan, Jackson Sloan; and his sister, Lea Ann Hoogestraat.
Visitation will be held Tuesday, March 6, 2018, at Frazer United Methodist Church, from 11:00 am until 1:00 pm, with a Celebration of Life at 1:00 pm in the sanctuary, with burial to follow at Greenwood Serenity Cemetery.
In lieu of flowers, the family asks that donations be made to:

Alabama Kidney Foundation
Published in the Montgomery Advertiser on Mar. 4, 2018.