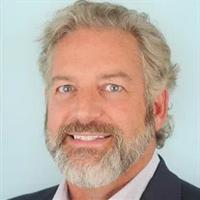 Mark Joseph Shegon, of Trophy Club, Texas, passed away on January 25, 2022. Mark is survived by his loving wife of 25 years, Tina Rudder Shegon; children, Will (19), Ben (18), Matt (15) & Caroline Shegon (11); father, August Shegon; siblings, Christie Ennis (Jim) and Pat Shegon (Holly); in-laws, Bobby & Elizabeth Rudder; Timothy Rudder (Cathy), Ann Wooten (Mike), Lowry Rudder(Stacey); nieces and nephews, Jake Ennis (Izzy), Kate Ennis, Mary Stewart Shegon, Sally Shegon, Parker Shegon, Anna Haigler Benante, Jeremy Wooten (Lauren), Hunter Wooten (Alex), Sam Rudder, Elizabeth Swailes (Jake), Chase Rudder; as well as and God Parents to the children Jerry & Sandra Griffin. He was preceded in death by his mother, Gail Shegon.
Mark was a member of Lambda Chi Alpha social fraternity. He graduated from Auburn University with a BS from the School of Architecture. For the last 23 years, Mark worked in real estate development for Greystone Communities.
Mark was a beloved husband, father, son, brother, and uncle. He was a talented architect, but his greatest passion was his family. Tina and Mark met thirty-three (33) years ago when out with friends. It was a brief meeting, but Tina took note of Mark's baby blue eyes and told a friend she had met the man she would marry. A few weeks later, they shared a calculus class. Following a grueling calculus test, Mark asked Tina out for their first date, and the rest is history.
Mark's expert architectural skills were best used when building things with his children. Mark loved building elaborate Valentine's boxes, all kinds of school projects, and bunk beds for the children. Each weekend was a new project the kids enjoyed, particularly Ben who learned many life lessons in the process. Designing and building them, no detail was left unturned.
As you can imagine, in a family of six, time alone with Dad was special--these are the moments Will treasured. Mark made time for boy scout adventures, camping, skeet shooting, and fishing trips with Will by his side. Matt had a recent school project where he was to choose his favorite person. Rather than choosing his favorite singer, football player, or anyone else, he chose his dad…or his "hero". Matt loved to spend time with Mark and looked up to him so much. Mark was brave enough to eat Caroline's "Chopped Food Network" concoctions, regardless of how terrifying they looked. She used ingredients like jellybeans, marshmallows, and mango. Being the great dad he was, Mark carefully studied each dish and offered his expert opinion on presentation and taste. Mark bravely took a spoon and tasted each dish, he smiled as only a loving father could do, and said, "The mango adds a bit more fiber than I am comfortable with." The kids laughed so hard. The children will forever cherish and hold these moments with Mark.
Mark will be missed by so many, family, friends, and co-workers. May he rest in peace. As a father has compassion on his children, so the Lord has the compassion of the faithful. Psalm 103:13.
A funeral service will be held at The Bowden in Keller, Texas on Saturday, February 5, 2022, at 2 pm, with visitation, immediately preceding at 1 pm. For out-of-town guests not able to attend the service will be live-streamed at Mark Shegon Celebration of Life private burial will be held at a later date. In lieu of flowers, the family has requested donations to support an education fund for the children. Shegon Family Donations
Cemetery Details
Dallas - Fort Worth National Cemetery
2000 Mountain Creek Parkway
Dallas, TX 75211
https://www.lucasfuneralhomes.com/obituaries/Mark-Shegon/#!/Obituary