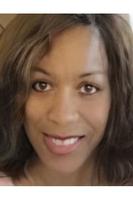 Ms. Nadean Upshaw, a resident of Montgomery, Alabama, departed this life on Monday, November 21, 2022.
Funeral Services will be held on Saturday, December 3, 2022, at 1:00 PM from First Baptist Church, Hope Hull, Alabama, with Pastor Jimmy Upshaw, officiating. Burial will follow in Montgomery Memorial Cemetery.
Ms. Upshaw will lie in state on Friday, December 2, 2022, from 1-8 PM, and on Saturday at the church one hour prior to services.
In the care of Phillips-Riley Funeral Home in Montgomery, Alabama.
https://www.articobits.com/obituaries/phillipsriley-funeral-home/nadean-upshaw-obituary