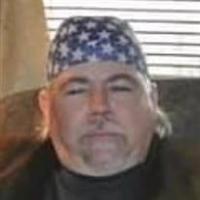 Mr. Michael "Mike" Alan Dozier age 57, a resident of Montgomery, Alabama passed away on Sunday, May 16, 2021, at a local hospital.
A private memorial service will be held at a later date.
Mr. Dozier was a plumber.
He was preceded in death by his parents James Reginald Dozier and Robbie Jane Henley Dozier and brother Donald Andrew Dozier.
He is survived by his sister Carla Davis, brothers James Kerry Dozier (Tammy) and David Dozier, and special friend Vickey Furr.
In lieu of flowers, memorials may be made to:

Elmore County Humane Society
255 Central Plank Road
Wetumpka AL 36092
Brookside Funeral Home, Crematorium, and Memorial Gardens of Millbrook, Alabama directing.
.