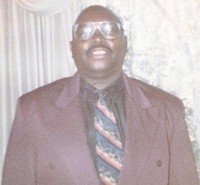 Mr. Willie Lewis Dorseyof Montgomery, Alabama, entered into eternal rest April 15, 2015. A graveside service will be held April 25, 2015, at 11:00 AM in Kindle Baptist Church Memorial Cemetery with Rev. Thomas E. Jordan officiating.
Willie Lewis graduated from Sidney Lanier High School and attended the University of Alabama in Tuscaloosa where he was a member of the Marching band. He was employed by the Department of Corrections and retired after 25 years of service.
Willie Lewis will forever be remembered by those who loved and cared for him; Mother, Mrs. Mary D. Williamson, Montgomery, AL; Sisters, Mrs. Louvenia Graham, Montgomery, AL, Mrs. Arnita (Leon) Alexander, Charlotte, NC; Nephews, Mr. Kevin (Marsha) Graham, Mr. William Graham, Mr. Thomas E. Jordan, Jr., Mr. Maleek Graham and Charles Graham, Jr., all of Montgomery, AL; nieces, Ms. Marisara Graham, Philadelphia, MS, Miss Ciara Alexander, Charlotte, NC, Ms. Alicia Nicole Dorsey, and Ms. Arniecia Sutton, Montgomery, AL.
Devoted friends who will remember Willie Lewis are, Ms. Brenda Jordan and Mr. John "Commodore" Henry and many other relatives and friends.
Published in the Montgomery Advertiser from April 19 to April 24, 2015.