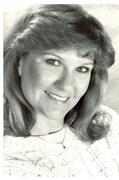 Roxanne Raley Given died at home Sunday, February 10, 2019, surrounded by family. Born January 15, 1959, in Montgomery, Alabama, Roxanne was predeceased by her parents, Henry Myron Raley and Jean Carter Raley.
Roxanne attended Sidney Lanier High School, where she acted as chaplain, cheerleader, tennis team member, and participated in theater. She graduated from Auburn University with a bachelor's degree in marketing. At Auburn, she was a member of Chi Omega women's fraternity, War Eagle Girls and Plainsmen, Panhellenic Cabinet, Glomerata Staff, Capers, Auburn Marketing Association and was Farmhouse International Fraternity Sweetheart as well as a little sister for Kappa Alpha Order, Phi Gamma Delta, and Farmhouse. She also worked as an intern for Alabama congressman, Bill Dickinson, in Washington, D.C., during the summer of 1980 and attended Ronald Reagan's Inaugural Ball in January 1981.
After her college graduation, she moved to Birmingham where she also earned a paralegal degree from Samford University. Roxanne married Samuel Perry Given, Jr., on August 2, 1986, at Memorial Presbyterian Church in Montgomery and was a member of Covenant Presbyterian Church in Birmingham for more than 30 years. She cherished serving her community by volunteering with the Junior League of Birmingham and the Children's Art Guild.
Roxanne also served on the board for Community Ministry for Girls, as the chaplain for the Linly Heflin Unit, and as the president of the Birmingham Alumnae chapter of Chi Omega. Additionally, she was a member of the Ballet Guild of Birmingham, Go-Go's dance club, Birmingham Bar Auxiliary, Savant Society study club, and the Birmingham Music Club. She participated in numerous, long-standing Bible studies and enjoyed an annual antique course offered at Samford University for many years.
Loved by all for her inclusive, joyful, and caring nature, Roxanne had an incredible gift for relationships and hospitality. She had a natural curiosity and gregarious personality that made all those around her feel encouraged and special. Roxanne's creativity, vivid imagination and remarkable attention to detail drew others to her. She will be missed by many for her warm, genuine and Christlike character.
Beloved wife, mother, and sister, Roxanne is survived by husband, Samuel Perry Given, Jr.; children, Samuel Perry Given III, Caroline Carter Given Peck and husband, Brennan, Margaret Allyn Pratt Given; and sister, Roslyn Raley Medlin, and husband, Mark.
Pallbearers are Robert Sommerville Wilkerson Given, Jr., Robert Christian Given, Atlanta, Georgia; Finis Ewing St. John V, Stuart Clayton Hemingway IV, John Garrett McNeil, Birmingham; John Jefferson St. John, Washington, D.C.; James Tompkins Cochrane,Jr., Richard London Ahlquist, Tuscaloosa; Alex Reynolds Somppi, Jacksonville Beach, Florida.
Funeral services will be held at 3:00 p.m. on Friday, February 15, 2019, at Covenant Presbyterian Church, 65 Old Montgomery Highway with Reverend Charles Daniel Giffen officiating. Visitation will be at 2:00 p.m. at the church preceding the service.
In lieu of flowers, memorial gifts may be sent to:

Community Ministry for Girls
2628 Acton Drive
Birmingham AL 35243
Robert E. Reed Gastrointestinal
Oncology Research Foundation
850 Shades Creek Parkway
Birmingham AL 35209
Covenant Presbyterian Church Missions
65 Old Montgomery Highway
Birmingham AL 35209
or a favorite charity.
Ridout's Valley Chapel, 1800 Oxmoor Road, Homewood, Alabama, is in charge of arrangements.
Published in The Birmingham News on February 15, 2019.