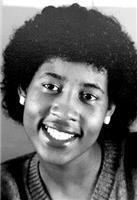 Sallie Bailey Curry, 59, passed away on August 6, 2018, at Huntsville Hospital. She was preceded in death by her father, Byrd Bailey, and her grandson, Vesquez "Fatt" Williams, Jr.
Mrs. Curry graduated at the top of her class from Sidney Lanier High School. She also graduated from Alabama A & M. Mrs. Curry retired from Anniston Army Depot after 30 years of service.
Survivors include:
Her husband Charles Curry;
Her daughters Ginnette Williams (Demonza), Charnay Curry, Chante Curry;
Her stepchildren: Carlos Curry (Lorna), Tawanda Bagley (Lamont);
Her mother Hattie Smith;
Her siblings: Maria Lee, Alonza Bailey (Cheryl);
Her grandchildren Cameron, Anyia, Eythan, Grayson, Jaxon, Nadia, Arianna, and Carrington;
Her sisters-in-laws Patricia Turner (Willie), Charlene Curry, Pamela Heath (James), Tammy Thomas (Jerry);
Her second daughters Jessica Stevens, Shasta Freeman, and Briondria Taylor
Other relatives and friends.
The service for Mrs. Curry will be on Saturday, August 11, 2018, at 1 pm at the Mars Hills Baptist Church with Reverend Charles Burton, officiating. Interment will follow in Eden Hills Cemetery. Mrs. Curry's remains will arrive at the church one hour prior to her service.
Published in The Anniston Star from August 8 to August 10, 2018