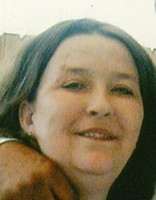 Mrs. Julia Faye Ward Tyner a resident of Montgomery, Alabama passed away on December 18, 2014.
She leaves to cherish her loving memories, her devoted husband, James Edward Tyner; mother, Frances Ward; sisters, Delores Ash and Denise Jones; brothers, Rex Ward, Ken Ward, and Mike Ward (deceased); sisters-in-law, Tammy Ward, Bessie Pierce, and Carol Thornton; brothers-in-law, Skippy Ash, Danny Jones, Roy Tyner, and Willie Thornton; nieces, Jennifer King, Dana Brogan, Sandra Zamora, and Nicole Dees; nephews, Tommy Ward, Timmy Sewell, Joseph Ward and Matthew Ward and a host of great nieces and nephews.
Funeral services will be held Tuesday, December 23, 2014 at 1:00 p.m. from Ross-Clayton Funeral Home Chapel with Rev. E.B. Morris, officiating. Interment will follow in Eastwood Memorial Gardens.
Ross Clayton Funeral Home - Montgomery
1412 Adams Avenue Montgomery, AL 36104
(334) 262-3889
Published in the Montgomery Advertiser on Dec. 23, 2014.>