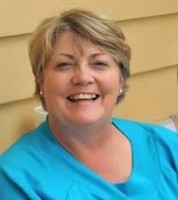 Alyne Hermoine Walker Bayne, 58, of Montgomery, Alabama departed this world and entered heaven on February 20, 2016 at 3:47 pm after spending her final weeks with numerous family and friends by her side. Hermoine is preceded in death by her mother, Rosalyn McMath Walker.
Hermoine was born on March 26, 1957, in Troy, Alabama, the first of four children. She graduated from Sidney Lanier High School in 1975 and went on to attend the University of Mobile, formerly Mobile College.
On June 18, 1977, Hermoine married her high school sweetheart, Robert Donald Bayne, Jr. Earlier that year she received her degree in Nursing, a calling for her that would span the course of almost 40 years. She began her career as an RN at Baptist South working in the Neonatal Unit and ended it as a Recovery Room Nurse with the Montgomery Surgical Center.
Hermoine was the cornerstone of her family, a role she did not take lightly. Putting other's needs before her own. She cared fearlessly for those she loved. Her big smile and hearty laughter were reflections of the genuine attitude with which she embraced life.
Whether patient, friend or family, she offered support and encouragement when others needed it most. She was a dedicated wife, mother, grandmother, sister and daughter. Above all, the foundation of her life was planted firmly in her faith in Jesus Christ.
She is survived by her father, Robert Benton Walker, Sr.; her husband, Robert Donald Bayne, Jr.; her daughter, Heather Bayne Brown (Jason) and her three grandchildren, Bryant, Bayne and Addison Brown; her siblings, Robert ("Bobby") Benton Walker, Jr. (Dell); Thomas ("Tommy") Allen Walker (Carol); and Deborah ("Debbie") Lynn Walker along with many family and friends.
Visitation for Hermoine will be Tuesday, February 23rd, from 5-7 pm at White Chapel-Greenwood in Montgomery. Graveside will be Wednesday, February 24th, at 11:00 am at Forest Hills Memorial Park in Montgomery.
Serving as Pallbearers are Benton Walker, Jason Brown, Lawson Brown, David Mills, Mike Mills and Tom Hall.
In lieu of flowers, donations can be made to the Ovarian cancer Research Fund.
On line condolences may be made at White Chapel - Greenwood Funeral Home.
Published in the Montgomery Advertiser on Feb. 23, 2016.