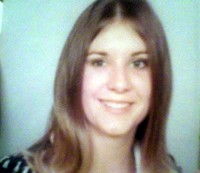 Cathy Petruny of Montgomery, Alabama went to be with the Lord on October 9, 2017, at the age of 62. She was a Class of 1973 graduate of Sidney Lanier High School. She later attended Livingston University where she was a proud member of the Phi Mu sorority.
Cathy was predeceased by her parents: Alice and John Petruny and her brother: George Petruny. She is survived by her sister: Pepper Petruny-Rayl and her brother: John (Pat) Petruny as well as many nieces and nephews. She will be remembered as a special lady who will be missed by family and friends.
Services are set for Friday, October 20, 2017, at White Chapel-Greenwood Funeral Home with visitation at 11:00 am and Chapel services at 12:00 pm. Graveside will follow at Greenwood Serenity Cemetery.
In lieu of flowers please make donations to:

Montgomery Humane Society
American Cancer Society.