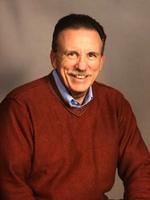 Barry Wayne Carroll, 65, a longtime resident of Montgomery, died peacefully surrounded by family at his home in Auburn, Alabama on December 6, 2020. He was preceded in death by his parents, Ralph Edgar and Betty Lou Carroll, and his brother, Michael Carroll. He is survived by his wife of 41 years, Pam Carroll; his sister, Barbara Weeks; his daughter, Lindsey (Aaron) Folta, son, Ryan Carroll, and nieces, Robyn (Brian) Bernier and Kim (Glenn) Wilson. He is also survived by his 5 grandsons, Judson David, Silas Wesley, Nathan Greer, Everett Humes, William Wayne Folta, and his 4 great-nephews, Cooper Louis & Tyler Pierce Bernier and John Parker & Jacob Price Wilson.
Barry was born in Montgomery, Alabama on February 1, 1955. He graduated from Sidney Lanier High School and received a business degree from Auburn University. Barry spent 31 years of his professional career as a Mortgage Banking professional helping thousands of clients achieve the dream of homeownership. He was a lifetime charter member of Heritage Baptist Church where he served for many years as a deacon, youth Sunday School teacher, and the chairman of the finance committee. Barry was an avid Auburn fan, outdoorsman and enjoyed spending his time with family on Lake Martin.
A Celebration of Life Service will be held at Heritage Baptist Church on Thursday, December 10, 2020, with Brother Teman Knight officiating. Visitation will start at 10:00 am with the service starting immediately afterward at 11:00 am. Burial will follow with a private family graveside service at Alabama Heritage Cemetery.
In lieu of flowers, contributions can be made to Heritage Baptist Church.