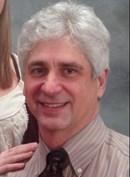 Dr. Craig Keith Thorstad MD, son of Merrill and Carol (Gardner) Thorstad, was born on November 13, 1954, in Illinois. He attended Sidney Lanier High School in Montgomery. He studied Chemistry as an undergraduate at the University of Alabama and went to medical school at the University of South Alabama. He practiced Ophthalmology in Huntsville and there he founded the Center for Sight. He was a member of Trinity United Methodist Church.
Dr. Thorstad was a physician that was active in his community. He was a member of the local Lions Club. He organized medical mission trips to assist patients he normally could not reach. His personality and skill as a surgeon resulted in the respect of many colleagues and patients. He peacefully passed on June 20, 2018, in his home in Huntsville.
His honor will be carried on in the lives of his children Kyle and Crimson, his brothers Brett and Michael, and his dear friend, Dorothy Ramsey.
Services will be held at Spry Funeral Home on Saturday the 14th of July at 3 pm. All are welcome.
Published in The Huntsville Times on July 13, 2018