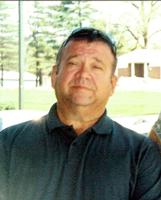 Alva Fitzpatrick Ray Jr., "Pat," a lifelong resident of Montgomery Alabama, born December 29, 1953, passed away on February 25, 2022. Mr. Ray is preceded in death by his father, Alva F Ray Sr., his mother, Julie Ray, and his sister, Juliet "Julie" Ray Tierce.
Mr. Ray is survived by his wife, Marianne Walley, his daughter, Ruth (John) Taylor, Prattville AL, and his son, Jacob Ray, Montgomery Alabama. Mr. Ray is survived by his brothers, William "Bill" Ray, Washington State, and Emmett (Beth) Ray, Wetumpka AL. He leaves cherished memories to his grandchildren, Janice Taylor, Jacoby Taylor, and Isabella Ray. He also leaves cherished memories to a host of nieces and nephews.
He graduated high school from Lanier in 1972 and worked in various places throughout his adult life. He retired from Pull-A-Part in 2017. His favorite pastimes were Alabama football and making trips to Mississippi.
In lieu of flowers, the family requests donations to the American Kidney Foundation.
A visitation for Pat was held Saturday, March 5, 2022, from 10:00 AM to 11:00 AM at Leak Memory Chapel, 945 Lincoln Rd, Montgomery, Alabama 36109, followed by a celebration of life chapel service at 11:00 AM. Services concluded at the graveside in Greenwood Cemetery.