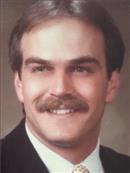 Donald Gordon Madison passed away Sunday, January 1, 2017, following a brave and courageous battle with COPD with his caring nephew, Matthew Madison, by his side. Don was born April 15, 1954, five minutes after his identical twin brother, Daniel Wilkins Madison.
Don was a practicing attorney in Montgomery until his illness prevented him from working. He and his brother, Dan, were the first AUM students to co-op work and school at the same time. Don and Dan worked at the Attorney General's office while going to school, then graduated from Jones Law School.
Don first worked for Halstead as in-house counsel. He later became a sole practitioner where he represented various clients including the town of Elmore for many years. Often, actually, most often, Don helped his clients who couldn't pay him. He came home with arrowhead collections, tractors or promises to pay throughout his years of practice.
Don attended Floyd Elementary and Junior High where he set the record for jump rope. He would ask friends who had children at Floyd if that record still stood. He attended Lanier High School and AUM College. He and his brother were the first to score a home run on the college's baseball team. Legend has it that Don was on first and asked the coach to let his brother, Dan, bat next. After two strikes, Dan hit the ball out of the park and both he and Don ran home for another first at AUM.
Don best attributes were his sharp wit, his dashing looks, his servant's heart, and his legal prowess. But, his pride and joy was his son, William, whom he adored. You could see Don and William at Sinclair's in Old Cloverdale on Friday nights for a few years until William returned to Don's beloved the University of Alabama. Before Don passed, he did know that Alabama would be playing in the Championship game and gave his thumbs up to the news.
He was preceded in death by his father, Edward Campbell Madison and is survived by his mother Elizabeth Wilkins Madison, his brother, Daniel Wilkins Madison, sister, Elizabeth Madison Sills (Carl) son William Edward Madison, nieces Eleanor Hadden Sills, Krissa Carroll McQueen (Red), Leigh Bodine and nephews Matthew Karl Madison , Danny Bodine (Nicole),Nick, Tony and Brett Bodine.
A service will be held on Saturday, January 7th, 2017, at Providence Presbyterian Church at 25 East Old Hayneville Road at 2 pm. Family visitation will be at 1 pm immediately preceding the service at the church.
Published in the Montgomery Advertiser on Jan. 5, 2017.