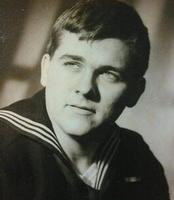 Daniel "Danny" Allen, age 75, of Holtville, Alabama passed away Saturday, July 22, 2023, peacefully in his home. He was a graduate of Sidney Lanier High School and received his Master's of Criminal Justice from Troy University Montgomery in 1980. He joined the U.S. Naval Reserves in 1967, actively serving aboard the U.S.S. Los Alamos in Holy Loch, Scotland.
Following his Naval career, he worked in retail management, drove limousines, and dedicated 33 years to the United States Postal Service as both a carrier and supervisor. He retired as a SFC from the Army Alabama National Guard after 25 years of committed service. Most recently, he retired from the State of Alabama following 10 years with the Alabama Department of Corrections.
Aside, from his apparent work ethic, Danny was a devoted member of the Alcazar Shriners and deeply invested in the Children's ministry of his church, First Methodist Church Wetumpka recognizable to the children as "Mr. Dan the Brownie Man". He was a proud father, adoring grandfather, lovingly called "Poppy", compassionate friend, and smiling face to anyone he met.
All who knew him could attest to his love for Alabama football. He spent many weekends cheering on the Crimson Tide, whether he was in a stadium seat or in his trusty recliner. He, along with his wife Diane, was an avid traveler, both nationally and internationally.
He is preceded in death by his parents Henry and Clara Lockwood. He is survived by his faithful wife of 52 years, Diane Lockwood; their son Nathaniel Allen Lockwood (Brooke); daughter Jennifer Danielle Lockwood; adopted son Gorman Cassidy (Traci); and grandchildren Madison Nikole Lockwood, Landen Merrit Lockwood, Taylor Ellen Cassidy, and Hayley Ann Cassidy, his sister Lura Ann Oates (Hal), and nieces, nephews, extended family and friends.
The family will receive friends, Monday, July 31, 2023 at 10:00 a.m. with the funeral service at 11:00 a.m. at First Methodist Church Wetumpka with Reverend Matt Albritton officiating. A graveside service will follow at 2:00 p.m. at Alabama National Cemetery in Montevallo, Alabama with Gassett Funeral Home of Wetumpka directing.
Pallbearers will be Jimmy Edwards, Wynn Edwards, Landen Lockwood, Mike Mayer, Buddy Hobbs, and Gorman Cassidy. Honorary pallbearers will be Alcazar Camel Riders, Thursday morning Men's Bible Study, and Cornerstone Sunday School Class.
If desired, memorial contributions may be sent to The Elmore Gideons, P.O. Box 664, Wetumpka, Alabama 36092 or First Methodist Church Wetumpka Childrens Ministry, in memory of Daniel Lockwood.
https://memorials.gassettfuneralhome.net/daniel-allen-danny-lockwood/5239020/index.php