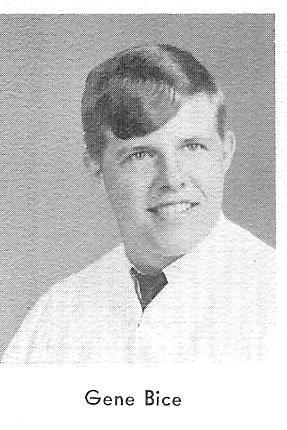 Everett Eugene 'Gene' Bice 65, of Montgomery passed away on January 1, 2013. He was preceded in death by his father; Everett Lee Bice.
Gene is survived by his wife, Martha Bice; sons, Robby (Andrea) Bice, Ronny (Suzanne) Bice; 4 grandchildren, Austin Bice, Megan Bice, Brandon Bice and Chandler Bice; a sister, Vicki Jernigan; A niece, Amanda Jernigan; sister-in-law, Brenda (Paul) Rambo; 2 nieces, Melissa Knighton and Christie Aitken; 2 Great-Nephews, Beau Terry and Drake Arden; 2 Great-Nieces, Selena Knighton and Michaela Knighton; his mother, Louise Bice and his mother-in-law, Ann Best.
In lieu of flowers, donations may be made to Eastern Hills Baptist Church Building Fund.
Funeral services will be held on Friday, January 4th at 11:00 a.m. at Leak Memory Chapel with Dr. Rick Marshall and Larry Armstrong officiating. Burial will follow in Greenwood Cemetery. Visitation will be from 6-8 pm. Thursday at Leak Memory Chapel.
Online condolences may be made at www.leak-mc.com.
Published in the Montgomery Advertiser from January 3 to January 4, 2013