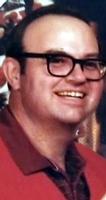 Freddie Hair passed away on July 23, 2018, at the age of 72. He was preceded in death by his wife, Mary Hair.
He is survived by his brother, John William Hair (Bernice), sisters, Dianne Sullivan (Bobby), Carol Freeman (Delbert), and Helen Carter (Robert); niece Tracy Rucker (John), great niece Brittany Rucker.
Freddie loved rooting for the Alabama football team and his vintage music.
A graveside service for Freddie will be held Wednesday, July 25, 2018, at Montgomery Memorial Cemetery at 10 AM with a visitation at Leak Memory on Tuesday, July 24, 2018, from 5-7 PM.