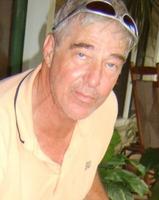 Jack Thomas Mullins, Jr., age 75, of Robertsdale, Alabama passed away while a patient at South Baldwin Regional Hospital in Foley, Alabama during the early morning hours of Saturday, March 20, 2021.
Jack was born to Jack Thomas Mullins, Sr. and Helen Christina Cecilia Nielsen Mullins on December 6, 1945, at Mercy Hospital in New Orleans, Louisiana. He grew up sharing his time between New Orleans and Montgomery eventually graduating from Sidney Lanier High School in Montgomery, Alabama.
Like his father, Jack was a proud member of the United States Marine Corps and served overseas and at Guantanamo Bay, Cuba. After his military service, Jack returned home to Montgomery and started his university education at Huntingdon College where he graduated with a degree in Finance and Accounting.
A few years later he enrolled in law school at Emory University in Atlanta, Georgia, and soon graduated with a degree in law. He spent his professional career as a commercial banker, first in Atlanta followed by assignments in San Francisco and Los Angeles. He retired from the industry in 2005 and relocated to Silverhill and Robertsdale in Baldwin County, Alabama where he spent his retirement years enjoying the company of his family and his dogs.
Jack is survived by his two sisters Judy Lee Wynn (Collins) Orange Beach, Alabama, and Janis Mullins Burks (Randy) Wallsboro, Alabama; two nieces Brandy Lee Thomley (David) Orange Beach, Alabama and Brittney Lynn Walden (Peter) Charlotte, North Carolina; one nephew Niels Jason Carmichael (Leigh) Daphne, Alabama along with a number of grandnieces and nephews; Kyle Vinson, Katelyn Vinson, Nathan Walden, Avery Thomley, Brooke Thomley, Jackson Carmichael, and Kyle Carmichael.
Jack will be interred with full military honors at Spanish Fort Veterans Cemetery, Spanish Fort, Alabama.
Published in Montgomery Advertiser from Mar. 22 to Mar. 28, 2021.