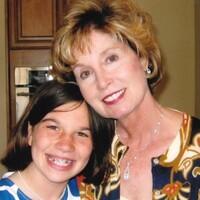 Lander Marshall Dean, age 74, a resident of Fairhope, Alabama, passed away Saturday, May 14, 2022.
Lander is survived by her loving husband, Frank Dean; daughter, Eleanor Williams (Eric); grandchildren, Eleanor Gibson Williams, John Marshall Williams, Owen Baudino Williams, Rankin Scott Williams; niece, Stacy Skipworth Hamilton (Whit); nephew, Bubba Skipworth (Marian); along with many other loving family, friends, and family in faith.
In lieu of flowers, donations can be made to St. Lawrence Catholic Church at www.stlawrencefairhope.com.