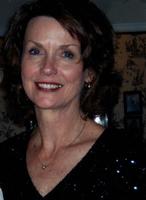 Margaret (Lynn) Leonard Gilbert Starling, 75, passed away peacefully with her family by her side [on January 21, 2022]. She was the daughter of Jack Leonard Gilbert and Margaret Lousie Gilbert. She was preceded in death by her mother, father, and husband of 37 years. She was a loving and devoted wife, mother, daughter, sister, and friend. Her favorite title was "Buddy" (grandmother).
She is survived by her only son Bob and wife Carla of Jacksonville, Florida, and two grandsons, Cameron Dover and Zachary Dover, both of Jacksonville, Florida; her sister, Louise Hicks (Bobby); Lee Hill (Ronald), brother Tom Gilbert, sister Libby Taunton (Randy) and brother Jimbo Gilbert (Sherry). As well as nieces and nephews.
In lieu of flowers please consider donating to:

Community Hospices of Northeast Florida
4266 Sunbeam Rd
Jacksonville FL

The National Alzheimer's Association
225 N. Michigan Ave - FL 17
Chicago IL 60601
The family will receive friends on Wednesday, January 25 at 10:00 am at:
Hardage-Giddens Oaklawn Chapel
4801 San Jose Blvd
Jacksonville, FL 32207
Funeral Services will begin at 11:00 a.m., with committal to follow.
https://www.dignitymemorial.com/obituaries/jacksonville-fl/margaret-starling-11117634