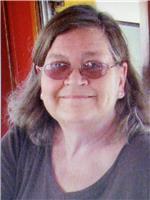 Helen Blackshear Stevenson passed away Friday, November 2, 2018, in Tuscaloosa, Ala. with her favorite music playing and her family and friends by her side. She was 71 years old.
She is survived by her daughter, Laura Townsend; son Thomas "Buck" Stevenson; sisters, Sue Blackshear and Anne Harmouth; and countless friends.
Len, as she preferred to be called, was born May 31, 1947, to Helen and William Blackshear in Montgomery, Ala. She graduated from Sidney Lanier High School in 1966 and received a BA in English from Tulane University in 1970. Before returning to Alabama Len enlisted in the Peace Corps and served in Uganda. In 1983 she earned her BS in Home Economics from the University of Alabama. She worked in public health as a nutritionist for nearly three decades, helping poor women and their children learn healthy eating habits.
Len was loved by many and had many loves, chief among which were her children, books, the beach, eating and cooking for others, Jazz Fest, dancing, smiling, and the peace and solitude of nature. She lived for more than 40 years in and around Dogwood Lodge, her family home in Cottondale, Ala., where her family and friends will celebrate her life at 2 p.m. on Saturday, December 8, 2018. All who knew her are invited to attend.
Published in Tuscaloosa News on Dec. 2, 2018