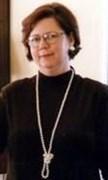 Marcia Dean Powell Sanford, of Montgomery, Alabama, passed away on October 18, 2018, at the age of 72. A graduate of Sidney Lanier, Marcia went on to attend Auburn University. She enjoyed Bible Study and Gardening.
Marcia was preceded in death by her father, Frank Douglass Powell Jr.; and mother, Wilma Gentry Powell.
She is survived by her husband, Joseph Graham Sanford Sr.; sons, James Harvey Lewis IV and John Douglas Sanford; daughter, Mary-Owen Sanford McLemore; grandchildren, Jackson Thompson Sanford, Tristan Cade Dunlap, Graham McQueen Sanford, and Reid Owen Sanford; brother, Frank Douglas Powell III; sister, Catherine Powell Hanks (Ron Hanks); brothers-in-law, Robert Sanford (Lois Sanford) and Jimmy Sanford (Dot Sanford); and sisters-in-law, Louise Butner and Mary McQueen Whatley.
A Service for Mrs. Sanford will be held on Tuesday, October 23, 2018, at 1:00 pm at Christ Church in Montgomery, with Father Andrew and Father Alan, officiating. She will then be laid to rest in Greenwood Cemetery.
In lieu of flowers, donations may be made to Christ Church or the charity of your choice
.
Published in the Montgomery Advertiser on October 21, 2018.