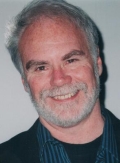 Lawrence Parker Gardner died March 22, 2013 in Pensacola, Florida.

Larry's 67 year amazing life journey began in 1946 in Montgomery, Alabama. After graduating from Lanier High School, he graduated from Auburn University. He graduated from Cosmetology School in Montgomery, Alabama, before going on to get his Masters Degree in 1986 at the University of West Florida. Larry's career began as a hairstylist and continued until he retired as the Director of Pensacola State College's Professional Service Career Department; from an Instructor in 1978 to Full Professor; from sharing an office to a department that occupied an entire building. He was the driving force behind the growth of the department and at his retirement in 2009, the Department he headed included the schools of Culinary Arts, Cosmetology, Massage Therapy, and ROTC. Larry established "Legends" at P.S.C. to honor retirees for which he was very proud of. After he retired, he continued to teach at both PSC and UWF. In addition, he taught lessons in playing bridge throughout Escambia County.

Everything he pursued, he did so full speed ahead. He was a Silver Life Master Bridge player. Larry was a poet, a pianist, an artist and a great story teller. He was an internationally known motivational speaker. His intellect blended with his incredible sense of humor, and touched everyone he met in such a positive way, that all were drawn to him. Larry was a friend you could always count on. His down to earth faith in God gave him a source of peace and comfort, which he gladly shared with others. It was genuine, sincere, and heartfelt. He brightened the dark days of many. He often said, by not becoming attached to any particular outcome; "that allowed me to stay in the day and enjoy what a splendid day it truly was."

Along the way, he met his wife, Joyce. He freely admitted, she was the love of his life and said as their life together went on; "We built that intangible love that only 35 years together can build." Joyce is left to not mourn his passing but to celebrate the countless wonderful adventures they shared along the way. Because of his larger than life presence in so many arenas, Larry's life touched a countless number of people: family, friends, students and those who were fortunate enough to meet him.

Larry was preceded in death by his father Lawler Gardner, mother Madeliene Gardner, and brother Malcolm Gardner.

He is survived by his wife Joyce Gardner, son Mark Gardner, daughter in law Monica Gardner, daughter Laura Hauck, son-in-law Steve Hauck, son Scott Kirchharr, daughter-in-law Celease Kirchharr, granddaughter Jayden Kirchharr, grandson Brycen Kirchharr, son Steven Kirchharr, daughter-in-law Luisa Kirchharr, granddaughter Alexa Kirchharr, sister-in-law Donna Edgar, sister-in-law and brother-in-law Pamela Klein and Michael Vandertill, sister-in-law Carla Edgar, great nephew Trey Davis and Jacob Davis, claimed as a sister Pat Dasinger, sister-in-law Rosalind Gardner, nephew Trent Gardner, great niece Marrison Gardner, niece Shawndy Hicks, great niece Taylor Little and Sage Baird, many cousins, numerous other family and friends.

Services to celebrate the life of Larry Gardner will be held Thursday, March 28 at Unity of Pensacola, 716 North 9th Avenue, Pensacola, FL 32501, with visitation at 5:00 PM and a memorial service at 6:00 PM.
Honorary pallbearers are: Dick Bedics, Gary Killough, Vernon Long, Rod Fullerton, David Parello, Al Martin and Ed Mobley.

In lieu of flowers the family request donations may be made to a Cosmetology Scholarship Fund established in the memory of Larry's dedication to Education at:

Pensacola State Foundation
1000 College Blvd - Building 17
Pensacola, FL 32504

Bayview Fisher-Pou Chapel has been entrusted with arrangements. Online condolences may be made to www.bayviewfisher-pouchapel.com

Express your condolences in our guestbook at pnj.com/obits

Published in Pensacola News Journal on March 26, 2013