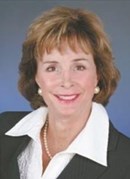 Sharon Lingham Power, 71, of Oak Ridge, Tennessee died January 9th, 2017 after living a full and active life while battling cancer. She is preceded in death by her parents Alice and Thomas Lingham and her sister Sarah Robinson.
She is survived by her husband Chris Power, her daughter, Alice Rawlings Williams, her sons Jesse M Rawlings IV (Theresa), Mark Boyden, Chris Power V, her eight grandchildren: Sarah, Hunter, Ily , Reese, Lucy, Ruby, Jack and Julie and her nephews William "Tuck" Hardie, Ted Hardie and their families. She is also survived by her aunt Lee Frazer and her husband Rod Frazer and by their children Tom Frazer, Nim Frazer, Margaret Proctor, Hunter Frazer, John Frazer and their families.
A graduate of Sidney Lanier High School, Montgomery, Alabama, and Tulane University. Sharon was a well-known Realtor at Realty Executives, in Oak Ridge, Tennessee. She enjoyed scuba diving with her husband, traveling to their cabin, and spending time with friends and family. She was a devoted wife, mother, and 'Ama' to her grandchildren. We find our world a little less bright without her in it.
A receiving of friends will be held on Sunday, January the 15th, from 5:00 to 7:00 at the home of Lee and Rod Frazer, 663 Cloverdale Rd, Montgomery, Alabama.
In lieu of flowers, her family requests donations in her memory to the American Cancer Society.
Published in the Montgomery Advertiser on Jan. 13, 2017