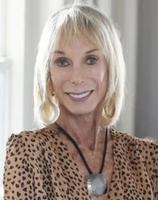 Restaurateur and Visionary Harriet Huntress Crommelin, 76, of Santa Rosa Beach, Florida, passed away on February 8, 2023, at her home in Seagrove Beach. Harriet was predeceased by her parents Vice Admiral Henry Crommelin and Sally (Huntress) Crommelin and her siblings Diane Miller Kershaw, Henry Jr., and Sally (Susie) Crommelin-Dell.
Harriet is survived by 13 nieces and nephews, dear friends, and her restaurant family.
Harriet was born on February 19, 1946, in Washington D.C. She was the youngest of four. She grew up mostly in Montgomery, Alabama, and was a graduate of Sidney Lanier High School and later The University of Alabama.
Harriet first got into the restaurant business in 1982, opening Kat & Harri's Nice Place in Cloverdale, Montgomery, followed by The Bistro a few years later.
In 1995, she moved to the Emerald Coast to open one of the first restaurants on Scenic 30A, Café Thirty-A, which has been consistently successful for almost 27 years.
Harriet was a true trailblazer, a visionary. Her passion for fine wine and consistently delicious food has paved the way for many of the restaurants in South Walton, Florida. She was an inspiration to women entrepreneurs everywhere.
Harriet enjoyed traveling, wine tastings, and supporting many local charities in the 30-A area, including Alaqua Animal Refuge, Caring and Sharing of South Walton, and Children's Volunteer Health Network. She never met a stranger and treated everyone like family. She also loved dogs and a good party. Harriet was considered by many to be the matriarch of 30A.
Two celebrations of life will take place - One on May 5, 2023, in South Walton, Florida, and one in Montgomery, Alabama (Date to be announced). A private burial will occur at a later date.
In lieu of flowers, Harriet's family requests donations be made to Alaqua Animal Refuge, Children's Volunteer Health Network, or Caring and Sharing of South Walton.
Posted online on February 14, 2023, and published in Montgomery Advertiser.