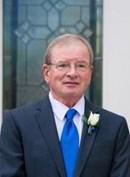 Joseph Livingston Coleman (Joe), 72, of Marietta, passed away on December 31, 2016. He was a loving son, husband, father and grandfather. He was preceded in death by his parents, Joseph and Frances Coleman and a sister, Carol Barnett.
Mr. Joe L. Coleman was born in Montgomery, Alabama to Joseph L. Coleman and Frances Coleman on December 30, 1944. He attended Sidney Lanier High School in Montgomery, Alabama and afterward attended Auburn University where he was an active member of Lambda Chi Alpha fraternity. He graduated from Auburn in 1968. For over twenty years, Joe was an Executive Recruiter in the telecommunications industry. He was a member of the Amateur Radio GA Geritol Net.
Joe is survived by his beloved wife Linda B. Coleman of Marietta, Georgia; his daughters, Lauren Whitfield and her husband, Grant, of Sandy Springs, Georgia; and Ashley Gimbel and her husband, John, of Durham, North Carolina; granddaughter, Caroline Whitfield of Sandy Springs, Georgia. He is also survived by his brother-in-law, Henry Barnett, Sr. of Fitzpatrick, Alabama; sister-in-law Laurice Kirkham and her husband, Bob, of Sweet Water, Alabama; brother-in-law Bill Butler and his wife, Barbara, of Dadeville, AL; nephews, Henry Barnett, Jr. and Michael Barnett of Fitzpatrick, Alabama and several other nieces and nephews.
The family will receive friends from 6:00 PM - 8:00 PM January 5, 2017, at H.M. Patterson & Sons-Canton Hill Chapel, 1157 Old Canton Rd. Marietta, GA 30068. Funeral services will be held 11:00 AM January 6, 2017, at Mt. Bethel United Methodist Church in Marietta, Georgia with the Rev. Kim McGarr officiating. Interment will follow at Arlington Memorial Park in Sandy Springs, Georgia.
Please sign the online guestbook at www.hmpattersoncantonhill.com.
In lieu of flowers, the family suggests donations be made to:

St. Jude Children's Research Hospital

The family of Joe Coleman would like to offer their sincere thanks and gratitude to:

Kathy Newman of Marietta, Georgia
Dr. Eric Mininberg with Piedmont Cancer Institute
Dr. Michelle Jones with Atlanta ID Group

for their care and dedication to Joe.
Published in the Montgomery Advertiser on Jan. 4, 2017.