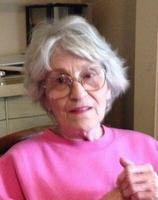 Sandra Kay Stewart, 75, passed away on Monday, January 25, 2021, at home surrounded by her family. She was a 1962 graduate of Sidney Lanier High School, and then went on to cosmetology school. For a few years, she worked at the Cinderella Beauty Salon in Montgomery. Sandra was a loving devoted mother who was very involved in her children's school years as the "room mom." She enjoyed taking care of her family and spending time with them.
Sandra was preceded in death by her husband of 55 years, Franklin C. Stewart; her parents, Glen & Billie Wynn; and her brother, Mark Wynn. Survivors include her children, Kelli Stephens (David), Michael Stewart; and grandchildren, Alex, Zach, and Elizabeth.
The family would like to extend a special word of gratitude to the staff of Jackson Hospital ED for the excellent care and to Southern Care Hospice, especially Jasmine, for their compassion during this time.
Published in Montgomery Advertiser from January 30th and 31st, 2021.