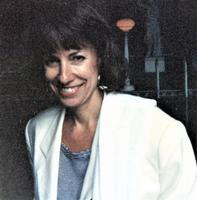 Miriam Black Urquhart went to be with her Lord on Wednesday August 28, 2019 at 7:36 PM. surrounded by family.
Miriam was born on July 14, 1944. She graduated from Sidney Lanier High School in Montgomery, Alabama. She attended the University of Alabama her freshman year but transferred to Auburn University her sophomore year so she could get an education. She graduated from Auburn in the fall of 1966 and took graduate-level courses after graduating.
She was preceded in death by her parents, George and Mildred Black.
She is survived by her husband, Walter; sons, Trey and Mark Urquhart; grandson, Collin Urquhart; siblings, Ann Floyd (Ronnie) and George Black Jr.; brother in law, Ted Urquhart and numerous nieces, nephews, and cousins.
Miriam loved Jesus, her family, her church, her friends, and her students. Miriam taught kindergarten, 1st, and 2nd grades for 37 years in Pensacola, 10 years at Oakcrest Elementary School, and 17 years at Cordova Park Elementary School. Miriam had an impact on many young lives and loved her students. Miriam loved and lived and was loved by so many. Miriam was a true Christian and was dedicated and loyal to her Christian faith.
However, Miriam loved to laugh with her crazy teacher friends and she knew how to have clean fun. She would always laugh at Walter's stale and repeated jokes. Miriam had unconditional love for Trey, Mark, Collin, and all her family and friends. One of her teacher friends recently said that Miriam was one in a million and she sure was.
Miriam and Walter met in study hall in 1960 and the attraction was present almost immediately. They were married on December 30, 1966. Walter has been told all of his life that he married way above himself and his minister recently told him he outkicked his coverage with Miriam. Miriam loved life and we are going to miss her tremendously.
A Memorial Service will be held at Trinity Presbyterian Church, Pensacola, Florida with a reception following in the church parlor on Saturday, September 7, 2019, at 10:00 AM.
The Family wishes to thank the Covenant Hospice Staff and especially field nurse, Amy who took such good care of Miriam at Your Life Senior Living. The family also wishes to thank Trouble Sr. and all the Trouble Jr.'s who took such good care of Miriam at Your Life Senior Living.
In lieu of flowers, a donation may be made in honor of Miriam by walking in the Alzheimer's Association Walk on October 19, 2019, in Pensacola or by donating directly to the Association.