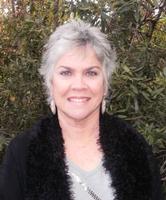 Sandra (Sandy) Boozer, age 79, was born in Montgomery, Alabama, on April 2, 1943. She attended Sidney Lanier High School where she was a Class Favorite. She attended Auburn University and was a member of the Kappa Delta Sorority. After college, Sandy worked with her mom, who was a dental hygienist, and several years later she became a flight attendant for Delta Airlines. She continued to fly for twelve years prior to retiring to start a family.
Sandy was a very active member of Gulf Breeze United Methodist Church and as a young adult, she volunteered with middle school-aged children. Years later she attended to the senior community by serving them on a monthly basis through Sharing and Caring with GBUMC. Sandy was highly involved in everything her children did, from PTAs and after-school activities to their many sports. They were the light of her life. She never missed a single practice, dance recital, karate tournament, baseball game, cheerleading event, soccer or basketball game, or tournament.
Sandy loved to travel, especially to Israel, London, and Alaska. Some of her favorite times were spent traveling in the US in her motorhome. She was preceded in death by her parents, Loren Lee Pratt and Grace Nichols Pratt Boozer. She is survived by her husband of 47 years, Thomas Stewart Boozer Jr; children, Bonnie Boozer Vail (Robert Christian) and Thomas Stewart Boozer III (Sarah); she was "Ghee" to four grandchildren, whom she loved with all her heart: Stella Grace Vail, Thomas Stewart Boozer IV, Hayes Loren Vail, and Cameron James Boozer. She is also survived by her sister, Gail Pratt Thomas (Ronnye); nephews Ronnye P. (Deidra) and Todd and a great nephew and great niece.
Sandy was completely devoted to her husband and family. She was vivacious and full of life. Sandy was a friend to everyone and touched the lives of many. She was the brightest, shining light. A memorial service will be held Monday, August 22nd at 11:00 am at Gulf Breeze United Methodist Church with a reception immediately following. In lieu of flowers, donations in Sandy's memory may be made to Disabled American Veterans @secure.dav.org or Paws With a Cause @ pawswithacause.org.