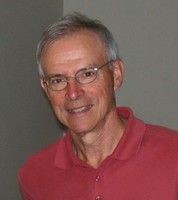 October 11, 1943 - May 17, 2017
James McAndrew "Mac" Jones, Jr., M.D. passed away May 17, 2017, ending the life of a dedicated physician, and a wonderful husband, father, and friend.
Mac's life began in Montgomery, Alabama where he went by his childhood nickname, "Skip". As a child, he earned a reputation for refusing to wear his shoes to elementary school and causing mischief with his cousin and lifelong friend, "Bud" (Mac Smith). Mac graduated from Sidney Lanier High School (1961) and left for Duke University (1965), where he studied Zoology. Mac's aptitude for science and anatomy propelled him through medical school at Baylor College of Medicine (1969) and into a radiology residency at Duke (1973) where he mastered the rapidly developing field of CT technology.
Mac was sent to Sacramento to serve as a Captain in the U.S. Air Force in 1974 and subsequently fell in love with the beautiful West Coast. He settled in Portland where he practiced radiology and specialized in neuroradiology for over thirty years at Good Samaritan Medical Center until he retired in 2007.
An avid adventurer and outdoor sportsman, Mac enjoyed all that the Pacific Northwest had to offer. Summiting every major peak in the Cascades and seizing opportunities to hike and take photographs. He would frequently bike to work and took pleasure in cruising the winding roads of Portland's West Hills. On windy days, he crammed gear into his car and headed straight to the Gorge after work at the hospital, skipping dinner to catch a few hours of sunset windsurfing on the Columbia. Mac also loved to ski and made sure all three of his sons could make solid turns before they learned to read.
In his later years, Mac faced the challenges of Alzheimer's disease by staying outdoors and focusing on golf. He lived at home with his loving family of people and pets and thanks to many wonderful friends, he was a frequent sight at Waverley Country Club right up until he passed on into his next great adventure. His spirit lives on through his plentiful friends and family.
He is survived by his wife of 31 years, Molly; his sons, Brian, Andrew, and Peter; grandsons, Henry and Jake; sister, Cathy Jones Price; in-laws, Meg and Charlie Bishop, Foster Finch and mother-in-law, Ginny Finch; niece, Alice Price; and nephews, Charles, Sam, and George Bishop; and his favorite canines, Willy and Bonnie.
A memorial service will be held at 11 a.m., June 20, 2017, at Trinity Episcopal Cathedral, 147 N.W. 19th Ave., Portland, OR, 97209, followed by a reception for family and friends at Waverley Country Club, 1100 S.E. Waverly Dr., Portland, OR, 97222.
In lieu of flowers, memorial donations may be made to:
Friends of the Columbia Gorge
Alzheimer's Association - Oregon Chapter
Evans Scholars Foundation
Please sign the online guest book at www.oregonlive.com/obits