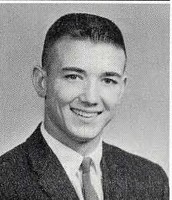 Judge Walter Brown Chandler III,age 69, a longtime resident of Gulf Shores, Alabama, died Feb. 27, 2013 at Sacred Heart Hospital, following a long illness. He was preceded in death by his parents.
He is survived by his children, Erik D. Chandler of Gulf Shores, Leslie Chandler Vo, gelsberg of Faribault, Minn, Holley Fleming of Denver, Colo., Angela Hancock (Jay Hancock) of Pensacola, Fla., and numerous grandchildren.
Judge Chandler spent years practicing law both in Montgomery and Baldwin County. He began his legal career in Montgomery and found his true calling as a trial lawyer before moving to Gulf Shores in 1986. He was appointed Municipal Judge of the City of Gulf Shores, in August of 1986 and served until hisretirement in April, 2012.
Judge Chandler was known for his devotion, care and concern for his community throughout his 26 years of service with the City of Gulf Shores. He was a great conversationalist who loved nothing more than to tell or hear a good story.
An avid outdoorsman, with a true passion for saltwater fishing, he traveled extensively to fishing destinations in several countries. He also enjoyed golfing and greatly appreciated all genres of music.
He was born in Memphis, Tenn., on March 31, 1943 and was raised by his parents, Walter and Sylvia (Johnson) Chandler. He attended college at Auburn University, graduated from Huntingdon College and went on to earn his Law Degree at Southern Methodist University, in Dallas, Texas.
A memorial service will be held March 8, 2013 at Gulfway Assembly of God, 541 Cotton Creek Drive, Gulf Shores, at 2 p.m. Family and friends are invited to a reception following the service at the Church.
In lieu of flowers, the family asks that donations be made to:
The Lighthouse Shelter for Domestic Violence
Post Office Box 531
Robertsdale AL 36567
(Ear mark donations Judge Walter Chandler Memorial) or
Gulfway Assembly of God
541 Cotton Creek Drive
Gulf Shores AL 36535