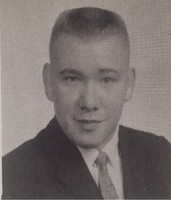 Terry Hardaway Taylor, III, age 76, went home to be with his Lord on October 8, 2017. He was predeceased by his parents Rosa Lee Till Taylor and Terry Hardaway Taylor, Jr. He was born on September 14, 1941, in Montgomery, Alabama where he lived most of his life, graduating from Lanier High School and Auburn University. He was devoted to his family, as well as an avid hunter, fisherman, and businessman owning his own construction firm.
He is survived by his wife of 56 years, Katherine Sewell Taylor, 2 sons, Alan Sewell Taylor of Pensacola, Florida and Thomas Boyd Taylor (Carrie) of Wetumpka, Alabama, a daughter Susan Taylor Patterson of Greenville, South Carolina and a brother Dennis Boyd Taylor (Linda) of Corpus Christi, Texas. He has 5 grandchildren, Taylor Patterson, Caroline Patterson, Cade Taylor, Will Taylor, and Wes Taylor.
Funeral services will be held Friday, October 13, at Frazer Memorial Methodist Church with visitation at 11:00 am with service starting at 12:00 pm.
In lieu of flowers, contributions may be made to:
Frazer United Methodist
Church In Christ Way Fund
6000 Atlanta Highway
Montgomery AL
Bible Study Fellowship
19001 Huebner Road
San Antonio TX 78258
Published in the Montgomery Advertiser from Oct. 11 to Oct. 13, 2017