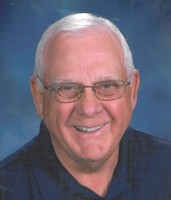 Robert "Bob" Livingston Spencer died in his home in Franklin, Tennessee, January. 20, 2014, on his 73rd birthday. Mr. Spencer was born January 20, 1941, in Tuscaloosa, Alabama. Mr. Spencer graduated from Sidney Lanier High School in Montgomery in 1959, and earned a bachelor's degree in business administration from the University of Alabama where he was a member of the Alpha Tau Omega fraternity.
Prior to launching a successful career in corrugated pipe, he served two years in the U.S. Army. He met his eventual wife, Brenda Curtis, while working with U.S. Pipe and Foundry in Birmingham. The pair married shortly before he accepted a promotion that caused them to relocate to Chicago. Career advancement prompted the newlyweds to relocate again, this time to Lansing, Michigan, where they had their first child, Susan.
They settled in Franklin, Tennessee, a few years later when Mr. Spencer accepted a position with Advanced Drainage Systems. He and his wife had a second child, Bradley. Mr. Spencer happily spent the remainder of his career at ADS. Although he retired in 2008, he continued to represent the company at several trade shows each year.
Mr. Spencer will be remembered as a loving father and wonderful husband, and "the best caregiver in the world," according to his wife, whom he nursed through an extended, and ultimately successful, battle with leukemia. "The patience of that man was superhuman," said Susan Hollis, his daughter, especially during his wife's lengthy convalescence. "I always told him there would be a special place in Heaven for him for that."
He will also be remembered for his kind and loving nature, his capacity for patience and forgiveness, his strong sense of humor, and his dedication to the football team of his alma mater, the Alabama Crimson Tide. He nervously watched every snap of nearly every game, and enjoyed the team winning 10 national championships during his lifetime, including one that came during an undefeated season his sophomore year.
For years, he also was a season-ticket holder for the Nashville Predators, the Vanderbilt Commodores, and the Tennessee Titans. He was an avid outdoorsman, enjoying golf, white water rafting, jogging, and snow skiing. Mr. Spencer was an organ donor, and was able to make bone and skin-graft donations after his passing.
"He was a protector, teacher, disciplinarian, coach, cheerleader, friend, counselor, shoulder to cry on, and role model," said Brad Spencer, his son. "He was that and so many other things that make a father a Dad. While I am very sad to have lost such a wonderful man, I am thankful to God for the time I had with him."
Mr. Spencer is preceded in death by his parents James Owen Spencer, father; Trudie Love Spencer, mother; and James Owen Spencer Jr., brother. He is survived by Brenda Curtis Spencer, wife; Susan Spencer Hollis, daughter; Stephen James Hollis, son-in-law; Bradley Livingston Spencer, son; Amanda Ferrell Spencer, daughter-in-law; and grandchildren Lily Hollis, Jacie Hollis, and Owen Spencer.
Services will be held 2:00pm Sunday, January 26, 2014 at St, Paul's Episcopal Church, Father Bob Cowperthwaite officiating. A reception will follow the service in the founder's fellowship hall.
His wish is for his loved ones to scatter a portion of his ashes at a particular mountain out west, and the remainder at a beach that served as the backdrop to dozens of family vacations.
In lieu of flowers, the family asks those so inclined to please make donations in Mr. Spencer's memory to the American Heart Association (www.heart.org) or the Leukemia/Lymphoma Society (www.lls.org).
WILLIAMSON MEMORIAL FUNERAL HOME AND CREMATION SERVICES 615-794-2289 www.williamsonmemorial.com
Published in the Montgomery Advertiser on Jan. 23, 2014.