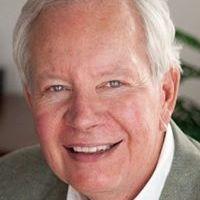 Royce Gideon Kershaw Jr., age 81, a longtime resident of Montgomery, died peacefully on July 17, 2023, after an extended illness. He was preceded in death by his parents, Royce Gideon Kershaw, Sr., and Miriam Martin Kershaw.
He is survived by daughter Cameron Kershaw Steineker (Whitt Steineker), son Royce Gideon Kershaw III, daughter Katherine Miriam Kershaw, and his brother John Knox Kershaw (Jeila Kershaw). He was known as "RK"; "Daddy K"; and "Pop" by his pride and joy, his grandchildren, Harrison (10) and Pearson (7) Steineker.
Royce was born in Atlanta, Georgia on July 27, 1941. He graduated from Lanier High School and received a business degree from the University of Alabama. He then served in the Air Force National Guard.
Royce was a member of First United Methodist Church and a member of the Young Presidents Organization where he treasured his friendships with his forum group. He was a former King of the Phantom Host, an organization started by his parents.
He loved antique cars (even ones that didn't run), planes, boats, and most importantly trains. Royce was an idea man and constant tinkerer, always sketching new design ideas.
He loved his grandchildren and always had a fun ride to share with them, whether it be a boat, a train, or his 55 Thunderbird. The Destin harbor was his most happy place.
For those so inclined, memorial contributions can be made to the Montgomery YMCA, the William C. Chandler Endowment Foundation, or the Stegall Seminary Scholarship Endowment Foundation.
A private graveside service for his family and friends, officiated by Dr. Karl Stegall, will be held at a later date.
Fond memories and expressions of sympathy may be shared at www.Leak-MC.com for the Kershaw family.
https://www.dignitymemorial.com/obituaries/montgomery-al/royce-kershaw-11373743