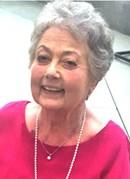 Lynda Ann Hudson Underwood of Fullerton, CA passed away on June 5, 2018, after battling a long series of illnesses. She was 78. She is survived by her husband of 51 years, Larry Underwood, and her two daughters, Laura and Melissa, two sons-in-law, Mark Morgan and Derrick Parkinson, plus six grandchildren, Casey, Evan, Kaitlyn, Christopher, Hannah, and Zachary. She is also survived by two brothers, Warren Hudson and Trammell Hudson, both living in Sarasota, Florida.
Lynda was born in Montgomery, Alabama and graduated from Sidney Lanier High School where she was one of the most popular students in her class. Lynda graduated from Wesleyan College in Macon, Georgia, with a degree in Education. While at Wesleyan, she played on her class' field hockey team. During her summers in college, she worked in Stowe, Vermont, and attended Auburn University.
After graduating from college, she taught elementary school in Pensacola, Florida for two years before moving to California where she met Larry, the love of her life. They married and settled into their home of 43 years on Sunny Wood Drive in Fullerton. She continued to teach early childhood classes after marrying Larry. She took time out from teaching to be a full-time mother with the arrival of Laura and Melissa.
Lynda was a Girl Scout troop leader, introducing many girls to the joys of camping, especially the delights of s'mores and loud singing at a campfire program. Also, Lynda and her daughters were active volunteers for Meals on Wheels through their participation in National Charity League.
Once her daughters were older, Lynda returned to the classroom where she continued to inspire the love of learning. She taught kindergarten and first grade at Allen Avenue Elementary School in San Dimas for 15 years. The way Lynda taught could make young children melt. She saw her role in the classroom as one of developing intellect, but of equal importance, as one of molding the character of her young charges.
Lynda and Larry are founding members of a couples' movie discussion group. The group met monthly for a potluck dinner for more than 40 years. The friendships forged over dinner and lively discussion endured and their support for each other never wavered.
After she retired, she loved reading, spending time with her grandchildren and playing bridge. Lynda's bridge skills weren't legendary but her storytelling was. She loved all-day-bridge and the dessert and friendship they shared.
In retirement, Larry and Lynda renovated a vacation home in Seal Beach. The "beach house" was one of Lynda's favorite and most relaxing places to be. At any opportunity, they shared the beach house with family and friends, sometimes squeezing more people inside than made good sense. The memories created there had all the calm of a beach vacation with all the comforts of home.
Lynda may have been small in stature, but she towered over the rest of us with her outgoing personality – full of love, warmth, humor, and an instinctive understanding of people. She could fill a room with her passion for living and easy laughter, and yet, she was also a thoughtful listener. These qualities are why so many people throughout her life, from high school and college to the health professionals at the nursing home, call her dear friend, confidant and fellow trouble-maker.
Lynda Hudson Underwood will be sorely missed by her family and her legion of friends, but they know she is laughing and having fun with the angels and will continue to live on in our memories.
A memorial service will be held at St. Paul Lutheran Church in Fullerton on July 14, 2018, at 11:00 am.
In lieu of flowers, contributions should be made to the American Lung Association.
Published in Orange County Register on June 17, 2018