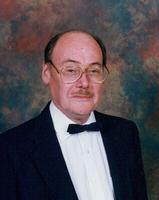 Daniel Lawrence Bailey, age 81, of Montgomery Alabama, died at home on December 25, 2020, after a brief illness. He was born on April 21, 1939, to Dr. Lawrence Gary Bailey and Margaret Early Bailey in Lancaster, Pennsylvania.
Dan graduated from Lanier High School in 1957 and Huntingdon College in 1964 with degrees in History and Psychology. He served in the US Army in Germany for 2-3 years in Military Intelligence. He was awarded a Fulbright Scholar and completed his graduate work at Tulane University (go Green Wave) and in Germany in History.
Dan had a varied career as a marketing specialist in history for Random Clearing House, as a history professor at Tulane, and in Montgomery at AUM and Huntingdon College.
Dan was known by his band colleagues as a resource of musical history. He played trombone since high school, including recently with the Montgomery Recreators, the Upbeats, the ALCAZAR Shrine Brass Band, and for 26 years with the Auburn Knights Alumni Association. He served for over 20 years as a representative for the Montgomery Arts Council.
Since childhood, Dan has been an avid fan and an intelligent resource of baseball history (Go Braves). He enjoyed travel in Europe, Canada, and the USA. He was an avid reader with often 3-5 books at a time.
He is survived by his wife, Judy Johnson Bailey of Montgomery; a sister, Jeanne Bailey Gamble of Huntsville; a brother, Kent Bailey of Gainsville, Georgia; numerous adoring nieces and nephews; and a loving dog, Knox.
In lieu of the Coronavirus, there will not be a memorial event. Donations in his memory may be made in his name at Huntingdon College Class of '64 or to the Auburn Knights Alumni Association Scholarship Fund.
Published in Montgomery Advertiser from December 27, 2020, to January 3, 2021.