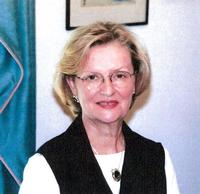 Junera Reese Stone, 83, of Deatsville, Alabama passed away on Tuesday, September 21, 2021. She was born in Pulaski, Tennessee on June 20, 1938. She had an encouraging heart for others and her contagious laughter and joy-filled spirit were a blessing to all who knew her. She was a dedicated servant to her family who she loved and to the Lord. She received her BS in Human Resources from Faulkner University and was a member of Memorial Presbyterian where she served as a Deacon.
She was preceded in death by her mother, Martha Virginia Wynne Reese, her father, Edgar Lane Reese, and a brother, Joe Reese.
She is survived by her husband, Joseph Alvin Stone Jr.; son, Jerry Reese Stone and his wife Monica; daughter, Jennifer Wynne Dingman and her husband David; brothers, Waldo Reese and Danny Reese; grandchildren, Savanna Stone, Elizabeth Stone, Cody Dingman, Hanna Dingman, Zachary Dingman; great-grandchild, Easten Dingman.
A visitation will be held at Leak Memory Chapel on Monday, September 27, 2021, beginning at 1:00 p.m., followed by a graveside service at 2:00 p.m. in Greenwood Cemetery with Pastor Shane Russell officiating. Pallbearers will be David Dingman, Cody Dingman, Zachary Dingman, Jerry Stone, and Ken Linna. Honorary pallbearers will be Waldo Reese and Danny Reese.
A special thanks to the staff of Encompass Hospice for their care and compassion during such a difficult time.
Memorials can be made in her memory to Talladega Presbyterian Home for Children.