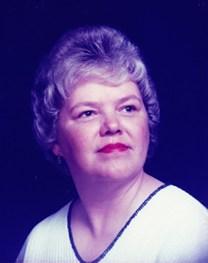 Beverly Kelly Collier passed away February 26, 2012. She was born April 14, 1938 in Montgomery, Alabama, and graduated from Sidney Lanier High School in 1956.
Mrs. Collier was preceded in death by her parents, James and Lillian Kelly; her in-laws, E.D. and Recie Collier; her daughter, Teresa Anne Collier; and her sister, Barbara K. Porter.
She is survived by the love of her life, her husband Bobby E. Collier, Sr.; her daughter, Kelly C. (Rick) Davis; her son, Bobby E. Collier, Jr.; two grandsons, Andy and Terry Davis; and twin granddaughters, Brianna and Reece Collier; two sisters, Sue Cowger and Mary Jim Blackerby; and one brother-in-law, Kenneth (Karen) Collier; as well as several nieces and nephews.
A visitation with reception was held at White Chapel Funeral Home on Wednesday, February 29, 2012 at noon, with funeral services following at 1pm. Burial followed in Greenwood Cemetery.