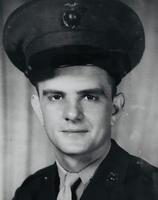 Lewis Wardlaw Lamar, of Montgomery, Alabama, died peacefully in his sleep on January 25, 2021.
He was born December 18, 1936 in Montgomery, Alabama, the seventh child of Robert Jones Lamar and Mary Yougene Lamar.
After graduating from Sidney Lanier High School in Montgomery and then Auburn University, he served in the United States Marine Corps, then received a Master's degree in English Literature from Emory.
He then entered law school at Emory in Atlanta. While there, he met and soon afterwards married the love of his life, Susan Keel, of Rocky Mount, North Carolina. They decided to make their lives in North Carolina, so Wardlaw transferred to the University of North Carolina law school for his final year, graduating in 1968.
After law school, he clerked for federal district court judge, Hon. Algernon Butler, in Clinton, North Carolina, then began practicing law with his wife's uncle, James W. Keel, in downtown Rocky Mount. In 1972, he was invited by Tim Valentine and Frank Adams to join them in their firm in Nashville, NC, where he spent the rest of his career.
Best known for his work for the Nash-Rocky Mount Board of Education, he was renowned across the state among school board lawyers. In 1996, he was the recipient of the Distinguished Service Award by the Education Section of the North Carolina Bar Association for his service to the profession in the area of education law. He also represented the Nash Community College Board of Trustees for many years.
After his beloved wife, Susan, preceded him in death, and his retirement from the practice of law, he returned to Montgomery, Alabama in 2017 to live out the remainder of his life.
He loved all things relating to nature and the outdoors. His favorite getaway was Goatneck Lodge on the Little Alligator River in Tyrell County, North Carolina.
He is survived by his sons, Lewis W. Lamar, Jr., and James Griffin Lamar, along with Lewis' wife, Terri, and their daughters, Anne Carlton Lamar and Amelia Keel Lamar. At his death, he was looking forward to the marriage of his son Jamey to Jenna Bicknell and having her children, Juliette and Jefferson, join the family. Also surviving are his brother, Woodward D. Lamar, and his many nieces and nephews. Last, but not least, he is survived by his loyal companion, NED, who kept such good company with him during the final years of his life.
A small gathering of family and friends will hold a graveside service Saturday, January 30, 2021 at 11:00 a.m. in the St. Margaret's section of Oakwood Cemetery in Montgomery, Alabama. The family asks that those who do attend observe appropriate safety protocols and distancing.
In lieu of flowers, the family invites you to make a donation to the charitable organization of your choice in honor of Wardlaw Lamar.
Published in Montgomery Advertiser from Jan. 28 to Jan. 29, 2021.