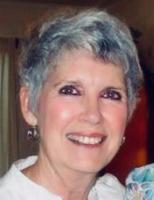 Elsie Faye "BaBa" Cooper Pehl
Tyler TX/Benton LA - Memorial services for Elsie "BaBa" Pehl will be held on Saturday, May 19, 2018, at 13456 CR 2278, Tyler, Texas from 2:00-4:00 pm. A Gathering of Remembrance will be held at the home of Linda Walker, 174 Sunny Trail, Benton, Louisiana on Sunday, May 20, 2018, from 5:00-7:00 pm. A final Celebration of Life will be held in Selma, Alabama.
Mrs. Pehl was born in Montgomery, Alabama on May 19, 1937. She went on her final journey to be with the Lord on May 7, 2018. Elsie enjoyed a life full of adventure and inspired all that knew her. She was preceded in death by her parents Robert Earl Cooper and Ruth Watson Cooper.
Mrs. Pehl is survived by her husband, Marvin Pehl of Tyler, Texas, a daughter, Esther Kaye Hokins Luman, her beloved grandsons, Christian & Joshua Luman, of Bossier City, Louisiana, her sisters Elizabeth Rance and Helen Moore, as well as, three step-daughters, fourteen grandchildren, and three great-grandchildren.
To Plant Memorial Trees in memory, please visit our Sympathy Store.
Published in Shreveport Times from May 16 to May 18, 2018.