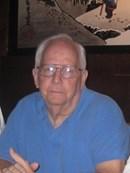 Collier passed away after a brief illness. His parents Francis Sr and Leila, and sisters Charlotte and Corella predeceased him.
He is survived by his wife Pam, son Francis III (Janette) grandchildren Savannah Holman (Andrew) and Cameron, daughter Susan Mullinax (Steven) grandchildren Annabel, Christian, and Casey.
He ran track at Lanier HS and graduated from Auburn. He is a NASA retiree and licensed pilot. He loved to play music with HTMA and socialize at the gym.
A Celebration will be held Nov 3 from 2-4 at Fractal Brewing.
Published in The Huntsville Times on Oct. 13, 2019